Event Calendar: Thursday, Sept. 20 – Wednesday, Sept. 26
Hang on for a minute...we're trying to find some more stories you might like.
Compiled by Claire Wallace, deputy lifestyle editor
Thursday, Sept. 20, Free Summer Yoga at Frog Pond! 
Are you a fan of yoga, or just looking to try something new? Come try free vinyasa yoga in the Common completely free of charge! This class is catered to yoga fans of all levels and promises to help you release stress and expand energy. You will also get to enjoy the nature and the beauty of Boston's most historical park. Make sure to bring your own yoga mat for this fun evening of frog pond yoga. 6:00 p.m.; The Boston Common Frog Pond; Free.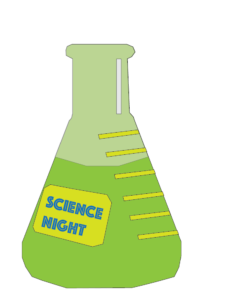 Friday, Sept. 21, College Night 2018 
Come experience the excitement of Boston's Museum of Science after hours, completely free of charge! For one night only, explore the science museum with other college-aged students without paying the price of admission. The museum will also have special shows in the planetarium and the IMAX theatre running all night long. There will also be free duck tours and free live animal viewings all through the evening. This is a unique event you do not want to miss. 5 p.m.- 9 p.m.; Museum of Science; Free with student ID. 
Saturday, Sept. 22, Hood Milk Celebration at MFA Boston
Join the Museum of Fine Art as they unveil their new temporary exhibit "Winnie-the-Pooh: Exploring a Classic," sponsored by Hood Milk The exhibit will feature art from the famous children's book series and includes lots of free family activities on the front lawn. Stop by for free giveaways, giant Jenga, cornhole, free hoodies and milk and cookies. While this event is free, the museum recommends reserving tickets in advance here: 10 a.m.- 3 p.m.; Museum of Fine Art Arts; Free with student ID. 
Sunday, Sept. 23, Dumpling Festival at the Central Flea
Central Flea market in Cambridge will have a special event at this week's market: A dumpling festival! In addition to the 90 vendors who sell food and art at the market every Sunday, 15 local food trucks and restaurants will cook up different types of speciality dumplings at this week's market. There will be stir-fried, baked and fried dumplings available in new and unique flavors with tons of special fillings. This is a mouthwatering event you won't want to miss. 11 a.m.- 5 p.m.; University Park; Free.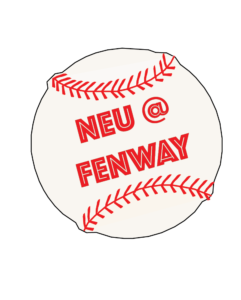 Monday, Sept. 24, Northeastern University Night at Fenway Park
Are you a baseball fan? Then join your fellow Northeastern students and the Boston Red Sox as they take on the Baltimore Orioles. For every student ticket purchased, you will receive a free limited edition Northeastern Red Sox hat. A portion of every ticket purchased for this game will be donated back to Northeastern. Be sure to come support Boston's most prized sports team while also supporting your school. 7:10 p.m.- 10 p.m.; Fenway Park; $41 per ticket. 
Tuesday, Sept. 25, IRC Centennial Grill & Chill
The Northeastern University International Relations Council, or NU IRC, will be putting on their first event of the semester this Tuesday in
Centennial! Come join NU IRC to learn about their club and their mission while also playing games with your friends and enjoying free food hot off of the grill. Be sure to invite all of your friends!  6 p.m.- 8 p.m.; Centennial Common; Free.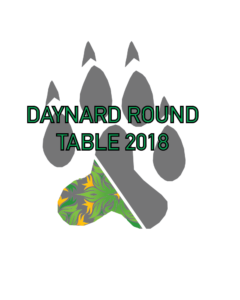 Wednesday, Sept 26, Fall 2018 Daynard Roundtable
Join Prerna Lal, the founder and managing attorney of Lal Legal, as they discuss growing up in the United States as an undocumented immigrant. Lal became an activist for immigrant children and was among the first undocumented immigrants in the country to earn a law degree and open a law practice. They also work on many other justice initiatives including the Asian Americans Advancing Justice initiative and an initiative aimed at extending legal status to DACA recipients. This discussion, entitled Defying Borders and Binaries, will be both interesting and informational. 12 p.m.- 1:30 p.m.; 240 Dockser Hall; Free.