Game preview: Charleston comes to Matthews for a CAA showdown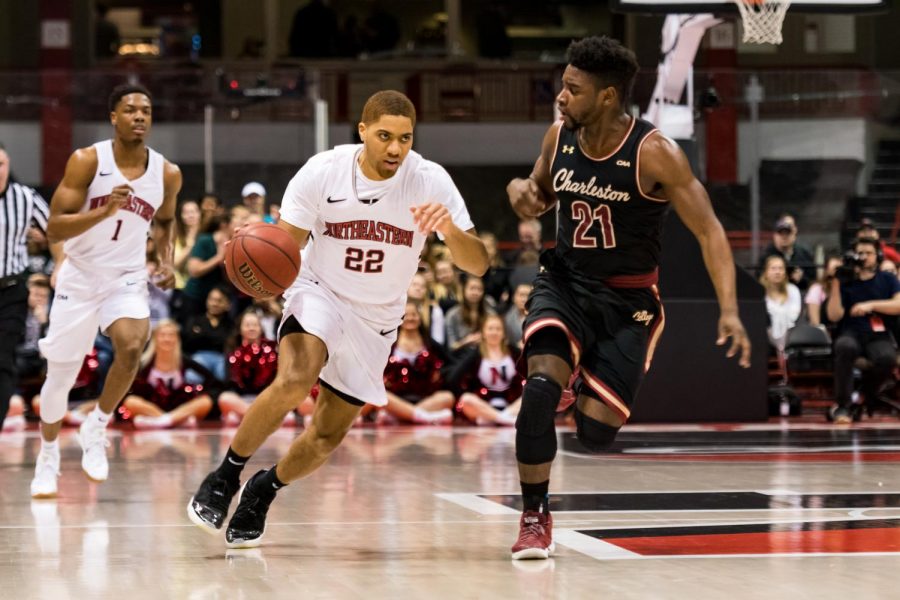 Matchup: College of Charleston (14-4, 3-2 CAA) at Northeastern (9-8, 3-2 CAA)
Time and place: 7 p.m. Thursday at Matthews Arena
Projected starters:
Northeastern: G Vasa Pusica, G Jordan Roland, G Donnell Gresham Jr., G. Bolden Brace, C Anthony Green
Charleston: G Grant Riller, F Jarrell Brantley, G Brevin Galloway, G Zep Jasper, F Nick Harris
The start of the 2018-19 season was a bit bumpier than expected for Northeastern, but the Huskies are back near full health and Thursday's showdown with the College of Charleston appears to be just as big as it looked when the schedule came out. In the preseason poll, the Huskies and Cougars were picked to finish first and second respectively, and of course this matchup demands a recounting of last season's series.
A thrilling game at Matthews Arena on Feb. 1 went to the Cougars, but it made clear that the teams were roughly equals, and the only two CAA heavyweights. The back-and-forth battle ended 69-64 for Charleston.
Of course, the Huskies will set out to exorcise the misery that was the 2018 CAA title game, in which NU led by as many as 17 in the second half. Star guard Vasa Pusica scored 30, Shawn Occeus scored 19 and NU hit 15 triples, but ultimately fell in overtime, 83-76.
While the Cougars went on to the NCAA Tournament and the Huskies didn't play another game, many picked NU to win the league in 2018-19. The two teams are currently even with 3-2 CAA records, so Thursday's result could be a big statement on the league's dynamic going forward.
NU has shot higher percentages from the floor and from 3-point range, but Charleston has had slightly better numbers on the glass (NU has a -.3 rebound margin, Charleston has +.2).
One of Charleston's top contributors is 6-foot-7, 255-pound forward Jarrell Brantley (19.3 points, 8 rebounds, 33.8 minutes per game). Look for Pusica to run the show as he did in last March's tournament game, as his swiftness and outside shooting abilities could be a key to victory against Charleston's considerable size inside.