Men's basketball postpones four games due to positive COVID-19 case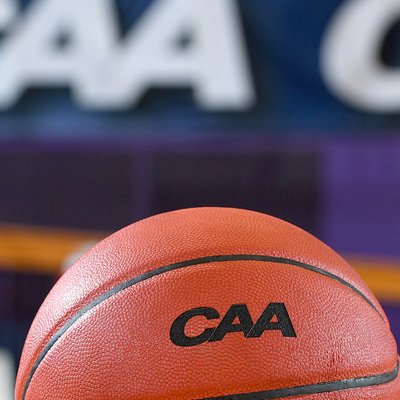 The Northeastern men's basketball team was scheduled to play Drexel (7-5, 2-3 CAA) Jan. 30 and 31 as well as Delaware (5-7, 3-4 CAA) Feb. 6 and 7, but both of these series have now been postponed due to a positive COVID-19 test within the Huskies' program.
While it is unclear who exactly returned the positive test result, the two upcoming series still had to be postponed due to protocol. There is still uncertainty over whether the games will be played at a later date. 
"A decision on rescheduling the four postponed games will be made at a later date," said Scott MacDonald, associate athletic director of communications, in an official statement released earlier today. 
It is also unclear whether or not the Huskies will halt all practices and activities or just cancel the games. 
The Huskies suffered a loss in their last contest against James Madison, but they were on a winning streak prior to that game, winning all seven of their conference matchups before last Sunday. Even though they lost, they still played well for most of the game and could lose some momentum from their impressive play in recent weeks.
So far this season, sophomore guard Tyson Walker has been in terrific form, leading the team in points, assists and steals per game, with 16.9, 5.3 and 2.4, respectively. He also leads the CAA in steals per game and is second in assists per game, but his momentum could be halted along with his team's.
This is the first positive result that has been reported within the men's basketball team. In December, The News reported a cluster of positive cases across a number of NU teams halted all winter sports activities. While there were close contacts within the men's basketball team at that time, no one tested positive. The men's hockey and the women's basketball team have also had to postpone games due to COVID-19 protocols in the past month.
This setback means that the Huskies' next game will not be played for at least two weeks. Next on the schedule is an away series at Towson (3-8, 2-4 CAA) Feb. 13 and 14, but the schedule is always subject to change.