Column: Deportation of NU Student Undermines American Integrity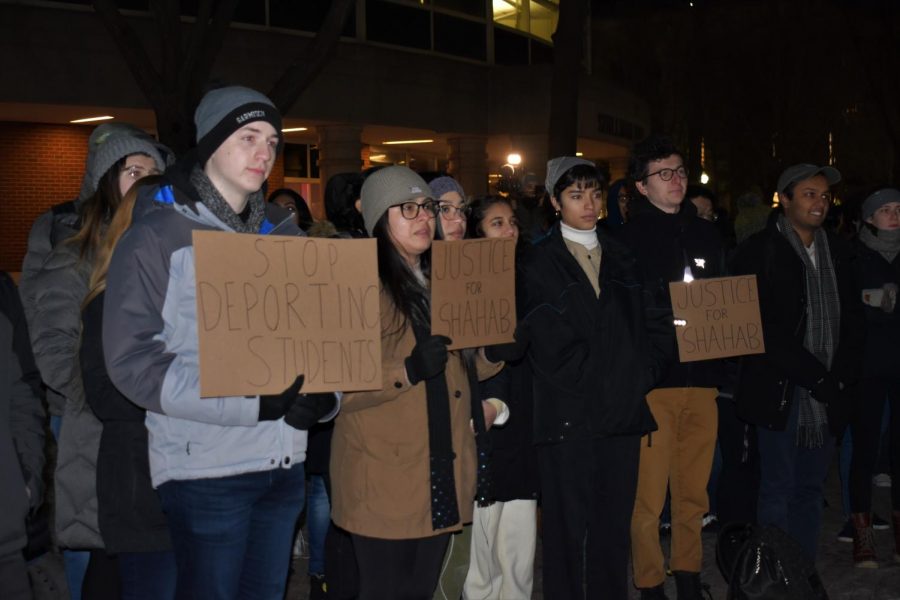 On Sunday, Jan. 19, Northeastern economics student Mohammad Shahab Dehghani Hossein Abadi arrived at Logan International Airport in Boston to begin his spring semester. He was greeted instead by agents from U.S. Customs and Border Protection, or CBP, who detained him overnight and questioned him, despite the fact that he had obtained a valid F1 student visa prior to arriving in the United States. His lawyers intervened, filing an emergency motion to delay the deportation for 48 hours for a federal judge to review his case, but his flight back to Iran took off minutes later.
Abadi's detainment sparked waves of protests at Logan International Airport and on Northeastern's campus. By Tuesday, the story had appeared in national newspapers, and Massachusetts Senators Elizabeth Warren and Ed Markey both tweeted their support.
However, this incident did not occur in isolation. According to the American Civil Liberties Union, more than 10 Iranian international students with valid visas have been denied entry at U.S. airports since last August, and at least seven of those instances occurred at Logan International Airport. Since Iranian General Qassim Suleimani was killed by a U.S. drone strike, it is estimated that roughly 200 people of Iranian descent were detained at American airports. 
Admittedly, the full story has not yet emerged. According to Jigisha Patel, Northeastern's chief advisor for International and Immigration Services and assistant general counsel, CBP has not disclosed a reason for denying Abadi entry. An unnamed source interviewed by The New York Times said airport officials believed that Abadi's family members had affiliations with a company sanctioned by the U.S. government. They also alleged that he was involved with a YouTube channel that called for retribution against the United States in the wake of Suleimani's death. His lawyers have questioned both claims, arguing that such evidence would have been uncovered during the background check necessary to obtain a student visa.
As a university with the third highest number of international students in the country, the treatment that Abadi faced should concern us all. Regardless of your political stance, the fact that CBP agents defied a judge's order and deported a student with a valid visa should concern you. The realization that American citizens are paying the price for a reckless instance of U.S. military intervention should set off alarms. 
Regardless of Abadi's family connections or personal beliefs, he is entitled to the same Constitutional rights as American citizens. For those facing deportation, that includes the right to a hearing with an immigration judge, the right to obtain legal representation and the right to an interpreter if needed. The government must also provide evidence to support their reason for removing someone from their borders. Negligently returning Abadi back to Iran sends the message that the United States cannot even be trusted to uphold its own laws.
While CBP claims to be protecting the United States from the threat of extremism, they may find that their fear becomes a self-fulfilling prophecy. There is no evidence to suggest that ostracizing Iranians and Iranian Americans will make our country any safer. According to a report from the Department of Homeland Security, immigration has a poor correlation with radical extremism. Most foreign-born, violent extremists in the U.S. aren't radicalized until several years after they enter the country. I can't help but wonder if the treatment they experience as immigrants is a contributing factor. A different study published in the Journal of Global Security Studies found that while terrorism did increase with higher levels of immigration, this was due to right-wing extremism, and immigration was not correlated with an increase in instances of hate from other extremist ideologies. 
Abadi's experience only heightened tensions in an already precarious time and furthers the narrative that Iranian citizens should not trust America. The world is watching, and I worry that the damage has already been done.